Right Surveyors - Swinton
For all your property surveying and building advice needs in the Swinton area, Right Surveyors for Swinton are your local property professionals, delivering high quality services at cost-effective prices. Our Chartered Surveyors specialise in the RICS HomeBuyer Report and RICS Full Building Survey, as well as providing additional services such as planning and extension advice, asbestos surveys, Party Wall Act Advice and boundary issue advice.
At Right Surveyors for Swinton, we make customer service our priority. So, when you contact our building surveyors you will not only receive a service fully tailored to you and your property, but you will be personally guided through the process by one of our friendly building surveyors. Chris Newman FRICS heads our Swinton firm. As a Fellow of the Royal Institution of Chartered Surveyors, Chris is one of the country's leading property professionals, drawing on his 30 years of experience to bring you the most accurate and reliable property advice.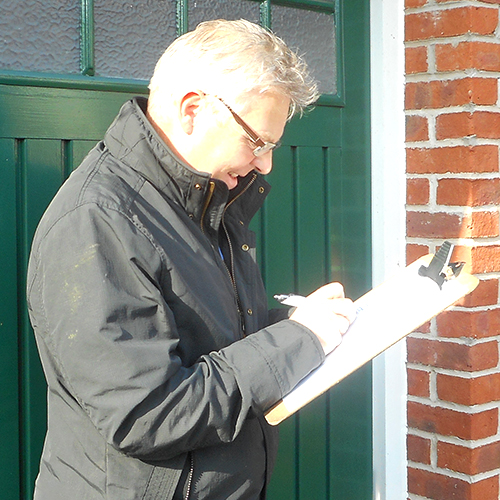 "We provide surveys for every size, shape and kind of Swinton property, be they residential or commercial for private buyers or property investors. It is our Chartered Surveyors' aim to provide the most dependable service to suit every property and client at almost every budget, so that you get the most out of your property without the worry of hidden costs looming up on you in the future.
"Having lived and worked in the Swinton and Greater Manchester area for a number of years, I have grown accustomed to the unique ins and outs of Swinton property in a way that only local building surveyors could be."
Building Surveys and Property Services from our local Swinton Chartered Surveyors
With property services to suit every building, client and budget delivered directly by one of our experienced and local building surveyors, Right Surveyors for Swinton are the property professionals you can depend on for your every property need. We'll help you get to know your property in a way that could save you thousands in the long run, all the while ensuring the process happens as smoothly as possible.